Relax int the courtyard with a breakfast of hoemade jams and patisseries :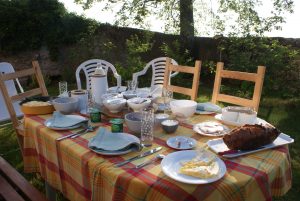 enjoy a coffee and good bok in the shade of the Lime tree or take à peaceful afternoon nap.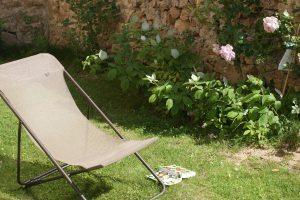 Take in the superb views of the valley and the surrounding mountains : The Alpes, Vercors, and Pilat, are visibles from the garden or from the terasse.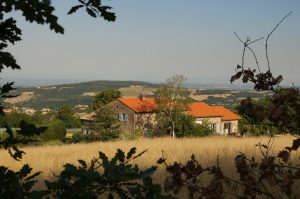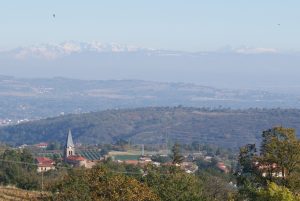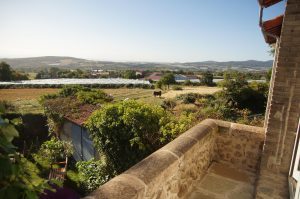 Share the post "The Landscapes"